PROFILE
---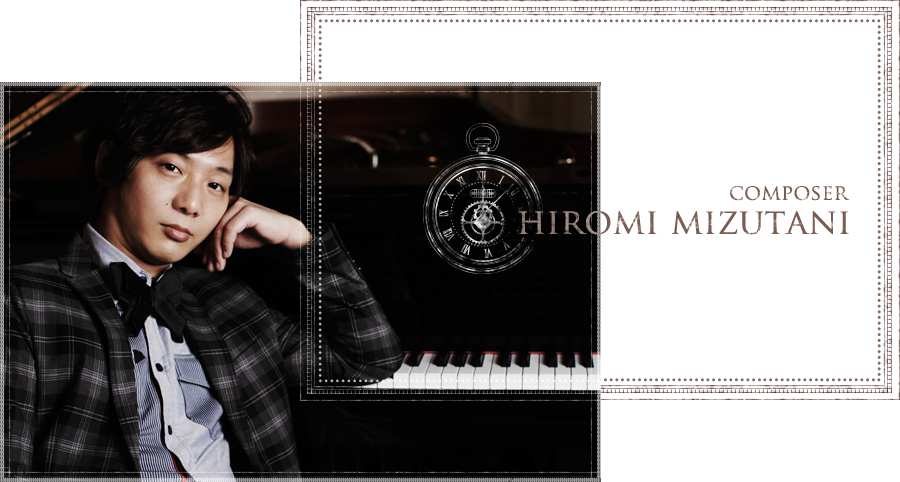 An ambitious seeker of music, Hiromi Mizutani has been performing in bands and as a pianist since his early twenties.
His interest in music is broad, starting from classic to rock, progressive and heavy metal. Hiromi was constantly listening to movie and anime soundtracks, which might have lead him to the lucky chance of meeting Yasuharu Takanashi;a famous composer, arranger and keyboardist. From this once-in-a-lifetime meeting, Hiromi was introduced to the music industry.
At the age of 29, Hiromi composed the theme for "Honto ni atta Kowai Hanashi"("True Horror Stories";a popular show by the Fuji Network) which began his career as a proffesional composer.
His career evolved by creating back ground music for the movie"Toriko" and animes "Kamisama no inai Nichiyo-bi"("A Sunday without God") and "Non Non Biyori", all which also sold soundtracks introducing Hiromi's music to the world.
Currently involved in composing music for artists such as the [Remi] Project, Hiromi is forever in search for new rhythms and sounds to shake the soul.